The long, dark, cold winter nights are upon us; and thoughts turn toward snug and warm evenings indoors. And where better to enjoy a cosy evening by the fire than in our home away from home?
Or maybe you would like to take in some of the winter events that Birmingham has to offer, before thawing in the comfort of our luxurious city centre suites?
Check out our seasonal specials to see which you warm to…
Bubbly amongst the Bubbles – Why not splash out and treat yourself or your partner to a luxury bubble bath. We will provide top quality bubbles, set the scene with some scented candles and then relax in the tub with a glass of cold bubbly. Perfect for a special occasion or any day! (Based on two sharing)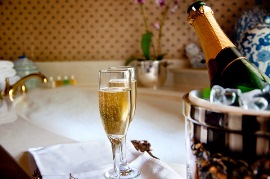 Lounge in Luxury – Wrap up warm this winter season with the hire of our soft, fluffy bath robes. For extra…. you can take them with you!
Winter Warmer – Settle down in front of the telly with a big mug of hot chocolate and all the trimmings. (Package includes luxury hot chocolate, cream, marshmallows and shortbread cookies. (Based on two sharing)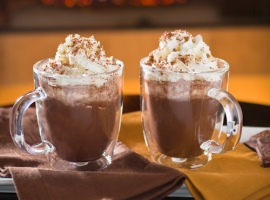 Classic Cupcakes – Pre-order a selection of our handmade cupcakes to suit any special occasion/season. (minimum order 6 cupcakes)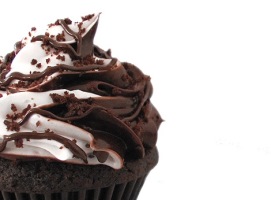 All packages will need to be ordered a minimum of 48 hours in advance and dietary requirements stated at the time of order.
Please enquire for details and prices with one of our bookings team.